War Losses and Casualties
Workshop proposed by the international research group War Losses & Casualties
This training session is focused on a simple object of study – the administration of human remains produced by mass violence – which is today a multidisciplinary research field for the academic community. However, this object raises first-rate legal, moral and practical issues, which paradoxically have not yet been under enough academic scrutiny.
The specificity of this session lies in its highly interdisciplinary perspective gathering forensic sciences, law and history.
The questioning will be structured around:
a historical axis dealing with,the medicalization of human corpses and counting and recording of war losses
a legal and medico-legal axis linked to the conditions for presenting forensic evidence of mass violence before international criminal justice and the legal/judicial consequences thereof
PROGRAM
[8:30 – 9:00] – Presentation of War Losses & Casualties research group
[9:00 – 10:30] – MASS DEATH AND HUMAN REMAINS. TRACING BACK THE MEDICALIZATION OF CORPSES' MANAGEMENT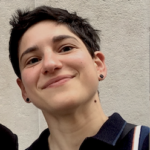 Over the past two decades, doctors and non-governmental organizations (NGOs) have repeatedly warned of the dangers of hasty management of the dead in mass casualty events. They all point to the myths surrounding the danger of the dead, especially during disasters when their numbers become critical. This reveals a paradox: health organizations and professionals need to warn against the overzealous application of sanitary precautions to the detriment of customary funerary practices. But how did we get here? This seminar intends to respond to this question by examining the development of scientific discourses, practices, and techniques implemented since the 18th century. It will trace back the medicalization of corpses' management and discuss the issue it raised.
[10:45 – 12:15] – COUNTING & RECORDING WAR LOSSES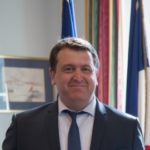 The aim of this session will be to present, in a long-term perspective (19th to 21stc), a reflection about the issues & tools linked with the counting & recording of war loss. Establishing a quantified evaluation of war losses is in any case a perilous exercise. The counting of losses is as much a matter of methodological (forensic, statistical, regulatory, legal) as political issues. The collection then the identification of human remains helps to provide information on the contexts of violence as well as on the number of deaths. This material evidence is then supplemented by cross-referencing with administrative sources (e.g. civil status), field surveys and demographic analyses in order to propose a more precise and complete count. The very definition of the category 'war losses' deserves to be discussed. It will therefore be necessary to understand the conditions under which casualty accounts of armed conflicts are produced and to what end they are mobilized, if not instrumentalized.
[14:00 – 15:30] – THE USE AND WEIGHT OF MEDICO-LEGAL EVIDENCE IN INTERNATIONAL CRIMINAL JUSTICE
As word-leading forensic anthropologist Clyde Snow said, 'Bones are often our last and best witnesses: they never lie, and they never forget' (E. Stover, The Graves – Srebrenica and Vukovar, 1998, 94). In the aftermath of atrocities, the victims' remains can reveal who the victims were, how and when they died and what happened to them both before and after their death. In international criminal justice, this means that the medico-legal analysis of these remains can be instrumental in determining the criminality of the deaths, qualifying the crime, demonstrating the perpetrator's intent and modus operandi, and recounting the sequence of events. This importance became particularly clear before the International Criminal Tribunal for the former Yugoslavia which relied on forensic evidence in the majority of its cases. This 'forensic turn' (E. Anstett and J.-M. Dreyfus, 2015) seems to be confirmed at the International Criminal Court. Drawing from past and current instances of mass atrocities, this session addresses how medico-legal evidence has been used in international criminal justice to prosecute such crimes and what weight has been judicially awarded to this type of evidence.
[16:00 – 17:00] – FORENSIC NARRATIVES IN TRUTH RECOVERY AFTER ATROCITY: A CASE STUDY FROM SOUTH AFRICA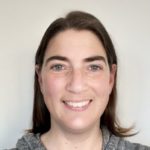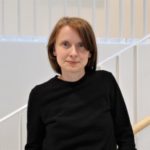 https://www.jus.uio.no/ikrs/english/research/projects/bodiesofevidence/index.html
This presentation will examine the multiplicity of medical forensic narratives during truth recovery in South Africa, suggesting that forensic evidence from atrocity can result in split and competing narratives among survivors and victims. Using the Marikana Commission of Inquiry as a case study, a discussion of forensic evidence shows how medico-legal information had hierarchies of relevance; while some stakeholders operationalised forensic evidence to reinforce damaging narratives of violence and aggression. The differing weight given to various aspects of forensic pathology at the Marikana Commission highlights the fragility of evidentiary neutrality, and its ability to fracture, rather than unite, survivors and victims' family members. This demonstrates its potential to further complicate, rather than resolve, truth recovery after atrocity. This complexity is critical to highlight during truth recovery with high levels of public interest, where specialised medical information such as autopsies and pathology reports carry significant public weight.